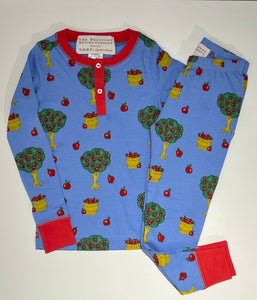 We'd 'pick' this pair of Sutton
's Sweet Dream Sets any day! Featuring John E. Appleseed with Richmond Red, we couldn't imagine a cuter pair of pajamas to snuggle up in after a crisp fall day! 
Little brother or sister can match in the coordinating Knox's or Noelle's Night Nights!