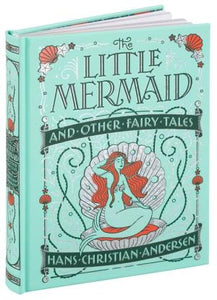 Hans Christian Andersen is one of the world's most popular storytellers, and his fairy tales are among the best-loved works of literature. Readers the world over know his poignant tale of "The Little Mermaid," who sacrifices everything for love, and "Thumbelina," the miniscule maiden who captures the heart of many members of the animal kingdom. Several of Andersen's stories are so well known—among them "The Emperor's New Clothes" and "The Ugly Duckling"—that their titles alone have become meaningful figures of speech.
The Little Mermaid and Other Fairy Tales
collects seventeen of Andersen's incomparable stories, among them "The Princess and the Pea," "The Red Shoes," "The Wild Swans," and his fantasy masterpiece, "The Snow-Queen." The book is illustrated in full color by W. Heath Robinson.